Bloody Santa 2023
Only on December 10.
This December, the Bloody Santa craves for blood, so he returns for one day. His condition hasn't changed much since last year. There are no good things in his big red bag, just only sad and bad.
Come and make a wish from the Bloody Santa and in the meantime try to help and free the elves from the bearded monster's captivity!

Live through your worst nightmare in our thirty minute long interactive Christmas horror tour. You will experience your worst fears in this scenic, action packed and adrenaline filled tour where you will meet with different kind of monsters along the way. Your experience is guaranteed by our realistic, unique, handmade theatricals and stage-set as well as our creatures of the darkness.
YOU WISH YOU WERE DREAMING!
Custom-made sets, unique light, sound effects and the "bloodthirsty mad killers" brought to life are waiting for you to walk through the maze of fear, terror and horror!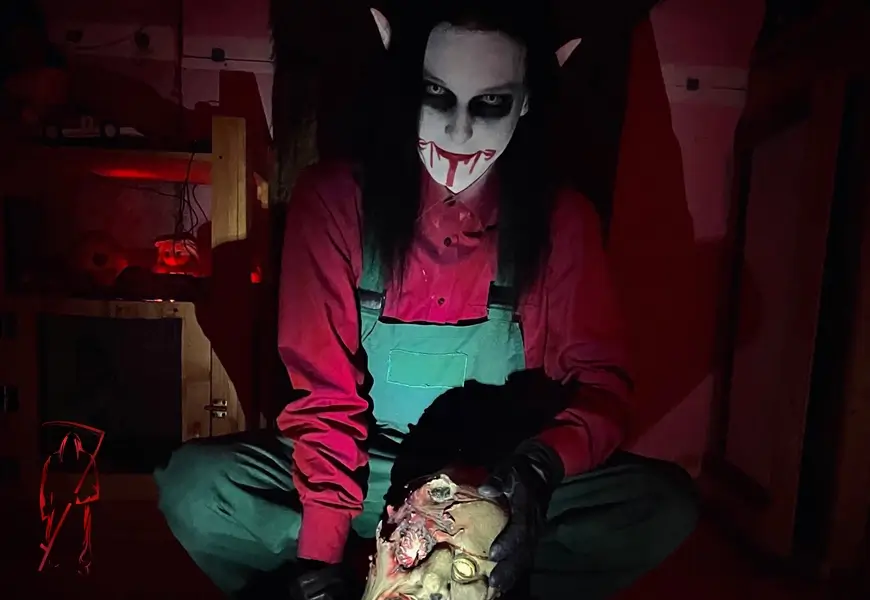 Reservation necessary!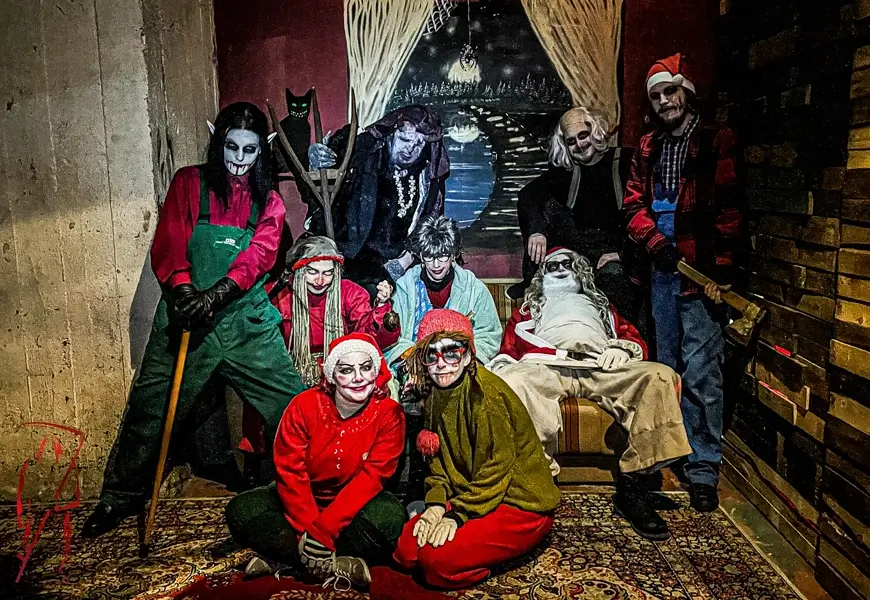 You have to arrive 15 minutes before the reservation you received, if you're late we can not guarantee that you can play.
On this days the escape games are not working!
This email address is being protected from spambots. You need JavaScript enabled to view it.


06 30 215 96 86